Marathi TV Channel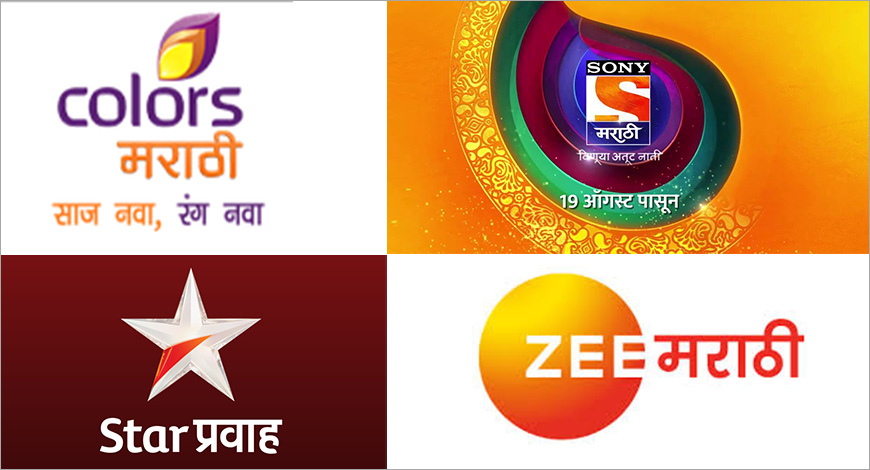 Marathi Channel List and Prize all Marathi TV Network Like Star India Sony Entertainment and Zee Media share channel prize and offers.Star India Offer for Marathi audience with 49rs/m With Star Pravah and star India channels like star sports and star plus, star gold.Sony Entertainment share channel prize with Sony Marathi is 31rs/m.Zee Media Offer Marathi + Hindi Channels 45rs/m.
All New Offers Marathi Channels-
Star Value Pack-49Rs /M
Star India Channel Pack Offer Start with 49 with 12 channels and For all channel pay 85rs/m for star channels.
Channel List-Star Value Pack…
Star Value Packs start with 49 with sport channel and with HD channel prize is 89rs/m.
Sony Happy India Pack-39rs/m
Sony Entertainment Packs start with 31 without sport channel and with sport channel prize is 39rs/m.
Zee Media Channel Offer-45rs/m
Zee Media Offer more channels at low prize 45 with 25 channels all marathi zee channels like zee marathi,zee yuva,zee 24taas,zee talkies etc.
ViaCom18 Channels Offer- 25rs/m
Viacom18 offers 20 channels for 25rs/m with Marathi and Hindi channels include colors Marathi and Lokmat News 18.
For Other Channels-130rs/m
For Other Marathi Channels like 9x zhakkas,maiboli, and more channels fix value channel prize is 130rs/m.
*All DTH Free Dish Free Channels
Single Prize All Channels- DTH & TV Cable
Entertainment Channels-Add On
Star Pravah- 9rs/m
Zee Marathi- 19rs/m
Sony Marathi-4rs/m
Zee Yuva-10rs/m
Marathi Movie Channels-Add On
Zee Talkies-19rs/m
Fakt Marathi-3rs/m
Chitrapat Marathi-3rs/m
MaiBoli-3rs/m
Marathi News Channels-Add On
Abp Maaza-5rs/m
DD Sahyadri-0.10rs/m
Jai Maharashtra-3rs/m
Garja Maharashtra-3rs/m
Saam Marathi-3rs/m
Lokmat-0.50rs/m
Zee 24taas-0.50rs/m
TV9 Marathi-3rs/m
Marathi Music Channels-Add On
9x Zhakkas-5rs/m
Sangeet Marathi-3rs/m
All Add on Channel Maximum prize is 19 and minimum prize is 0.10rs.All Add on Channel Prize For both DTH and Cable Network in India.Recharge Your Smart pack through online visit your DTH or Cable Provider Site and Login with smart card or STB Number.
How To Recharge…??
For DTH Visit Your DTH Site or Pay Through Paytm or FreeCharge.
For Cable Visit Site or Recharge Through PayTm.
For More Details Contact…[email protected]