Zee Marathi TV serial Actress
Zee Marathi is an most popular Marathi entertainment channel and many more Marathi serials running on zee Marathi so check out Marathi serials and there actresses.Zee marathi top 4 serials like Tula Pahate re , Mazya Navaryachi Bayko, Lagira Zhala Jee,Tuzyat Jeev Rangala.
Check out all zee Marathi serials with actresses-
Zee Marathi Top Serials-
Lagira Zhala Jee
Tujyat Jeev Rangala
Tula Pahate Re
Mazya Navryachi Bayko
Zee Marathi TV Show Actresses-Lead Actress
1)Lagira Zhala Jee- Zee Marathi Show-Shivani Baokar – Sheetal Pawar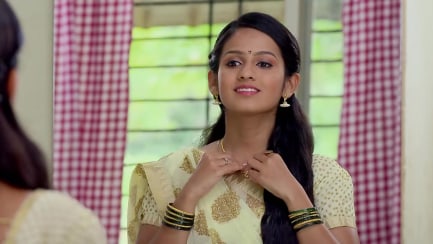 Shivani Baokar marathi actress from zee marathi serial lagira zhala jee as a shital powar.Shivani Baokar is 25yr old marathi tv actress from pune.Shivani Baokar's first marathi serial is lagira zhala jee and first movie is dagada bai chi chal.
2)Mazya Navryachi Bayko-Zee Marathi Serial-Anita Date – Radhika
Anita Date is an Marathi tv actress from serial Mazya Navaryachi Bayko as a radhika guru's wife.Anita was born and brought up in nashik but now in mumbai she got a master degree in acting in college LKCC performing Arts Pune.
3)Tujhyat Jeev Rangala-Zee Marathi Serial-Akshaya Deodhar-Anjali
Tujhyat jeev rangala is an popular marathi tv show on zee marathi.Akshara Deodhar is an lead actress in zee marathi show Tujhyat jeev rangala.Akshara deodhar was born and brought up in pune but now in kolhapur for serial Tujhyat jeev rangala.
4)Tula Pahate Re-Zee Marathi Show-Gayatri Datar
Tula Pahate re is a most popular show in Marathi TV industry the show TRP ratings is high vs other tv shows.Gayatri datar is an main lead actress in tula pahate re serial as a ishaa.Gayatri datar was born and brought up in pune.
Zee Marathi is a popular Marathi channel and in TRP rating zee marathi is top in TRP list last 2year.Marathi Peoples accepts zee marathi's all shows with different and new story.